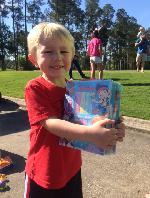 Easter Scramble 2015!
Click on the picture to
view the entire album
Today's Events
Tomorrow's Events


Current Conditions:
Cloudy, 80 F
Adult Pool at Waterfront Park
We are please to announce the pools are holding a comfortable 80-82 degrees, so the lap pool at Waterfront Park is now available for adults 18 and up only.

BOAT STORAGE AVAILABILITY
Eagle Harbor has convenient and affordable Boat and RV
storage available for Residents and Patrons and there is
currently no wait list! Please call 904-621-8363 for details.



LOOKING FOR DINING INFORMATION?
FRIDAY NIGHT PUB HUB
Every Friday | 4-10 p.m. | Click here for details!
Check out our Weekly Trivia Night Menus!
Wednesdays | 6:30-8:30 | Click here!





RESIDENT SERVICES APPOINTMENTS
Are you a new resident/renter in Eagle Harbor OR are you moving within Eagle Harbor? Need a Passholder Membership? Looking for Boat or RV Storage or Golf Cart Registration? Click here to visit our resident services page for all the information you need!

Remember that all Resident Services requests require an appointment. Set up your appointment today by calling
Waterfront Park at 621-8362.

UPCOMING EVENTS!
To view a list of all Upcoming Events, click here!
______________________________________
Clubhouse Closing Down Party!
Friday, May 1 | Clubhouse | 7 - 11 p.m.
Ages: 21 & up | $25 per person

Like, OMG! The Clubhouse it totally old school! Let's send it off with a good ole' fashion 90's themed party!
Click here for complete details!

LOL: Instructional Series




Wednesdays | 10 - 11:30 a.m.




Each week will be guided by a PGA professional and will focus on a variety of different aspects of the game.


Click here to learn more!
Clay County Golf Classic!


Friday, May 1 - Sunday May 3


Click here for complete details on the Golf Tournament as well as Sponsorship opportunities for this great cause!

APRIL NEWSLETTER
Click here to download!

______________________________________
RESIDENT GOLF RATES
Did you know that Eagle Harbor residents
get a discount on golf at the Club?

Monday - Sunday after 2 p.m.: $25+tax
(Not valid during tournaments or events.
Tee times are subject to availability.)

PUBLIC GOLF RATES
Monday-Thursday before 12pm: $39 +tax
Monday-Thursday from 12-3pm: $35 +tax

Monday-Thursday after 3pm: $29 +tax
Friday-Sunday & Golf Holidays before 12pm: $49 +tax
Friday-Sunday & Golf Holidays from 12-3 pm: $35 +tax
Friday-Sunday & Golf Holidays after 3 pm: $29 +tax
Call (904) 269-9300 to book your tee time!
______________________________________

EAGLE HARBOR IS NOW ON FACEBOOK & TWITTER!
"Like" and Follow our Official Pages Today!


______________________________________

STAY IN THE KNOW!
Want to know what's going on this month?
Click "
Calendar
" above! All of this month's special
events are highlighted in gray. Or, point your mouse
to Swim & Recreation > Upcoming Events!