BALL MACHINE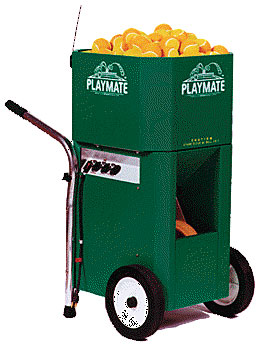 The ball machine is available to Eagle Harbor residents for $6 per hour during normal tennis shop hours.

Call 269-2500 to reserve the machine for one (1) hour maximum.
• Check in at the Tennis Shop with your ID and Amenity number.
• Weekdays – use machine on Court 1 - 10 only.
• Weekends – use machine on Courts 1 - 4.
• Allow one court between the ball machine and a team match.
• Children under the age of 16 must be accompanied by an adult at all times.
• Return machine to the Tennis Shop unless otherwise instructed. Always return the remote.
• When finished, pick up all balls and refill the ball machine for the next user.
• Any problems, please notify the Tennis Shop as soon as possible.